Daniel M. Hall
is a native of Idaho who relocated to the Evergreen State in 1997. For the past 20 years he has worked in higher education in a variety of student services positions and as a faculty member teaching social science classes. For the last 5 years he has been an Adjunct Professor of Sociology and Political Science at Tacoma Community College. He holds a master's degree in Education from the University of Idaho and bachelor's degrees in Political Science and Sociology/Social Work from Idaho State University.
---
Dan's passion outside of his paying job is his interest in "reality"–what it is and what it isn't. In this regard he has been associated with two paranormal investigation groups, the Bellingham Observers of the Odd and Obscure (BOOO) and the Olympia Paranormal Research Group (OPRG). He has also been a field investigator trainee for the Mutual UFO Network and has been involved in research into the Sasquatch phenomenon.
---
Dan is the author of the e-book
Don't Go In There: Confessions of a Sociologist Turned Paranormal Investigator,
available through Amazon.com.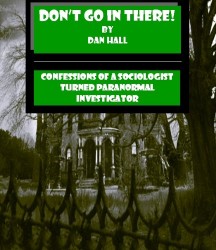 David M. Jinks
grew up in the wheatfields of Pullman, Washington and has made Olympia his home since 1998. Dave manages a veterinary hospital in Lacey, WA with his wife Paula, a DVM. Before opening Companion Veterinary Hospital in 1999, Dave worked at the then-fledgling online bookstore Amazon.com. Dave holds an MBA from Washington State University, with specialties in marketing and psychology.
---
In 1993, Dave happened upon a late-night alternative radio show (the Seattle based Laura Lee Show), which piqued his interest in controversial science topics such as UFOs, "crop circles," "cold fusion," psi phenomena and Sasquatch, among many others. Over 20 years later, his obsession with the paranormal has failed to wane. Apparently, he's in it for the long haul.
---
Dave is the author of two books,
The Monkey and the Tetrahedron: Compelling Connections between Mars, the UFO Dilemma and the Future of the Human Race
and
How To Control Your Dreams
, both available through Amazon.com.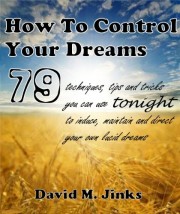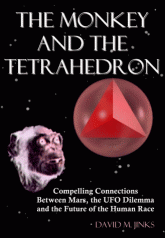 Sara Thiessen
loves conversation and life's mysteries. She signed on to the Controversial Science team because life needs to be more interesting. She is a firm believer in the mysteries of life, and keeping them alive through speculative conversation. She adores Dave and Dan and loves to tease and torture them as much as possible. Sara believes that what we see in our day to day lives is not all there is to reality and admonishes us to "lift the veil and take a peek!"